The Brain behind the Project
For years Michael Speckenbach pondered the idea of a maritime camp for sick children. The concept, which Michael was to develop into a feasible vision for Bowspirit Kids, came into being in late July 2015 in a lively e-mail exchange between him and a sailor friend. Their common passion for both ships and seafaring definitely provided the foundation for this ambitious project.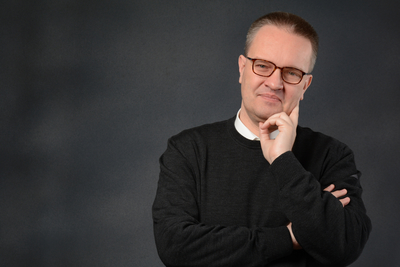 Michael …
… was born in 1969, in the venerable Hanseatic city of Lübeck. Both family walks in Travemünde and summer holidays on the island of Bornholm repeatedly brought him into contact with "his" ferries. To this day, the sea is what recharges Michael's battery when he is down.
After completing his commercial training and studying law and economics in Bayreuth and Kiel, he initially held specialised positions as a legal counsellor and later as an attorney advising companies on personnel issues. At the same time, he established a trade publishing house with publications on the ferry and passenger ship industry. The contacts he developed there with various shipping company managers finally led him - in addition to human resources management - to strategy and communications consulting for the ferry and RoRo industry. Today, contrary to a still widespread practice, he can no longer view the human resources and internal communications departments as separate. And so, in his view, "management by walking around", in the tradition of the Hanseatic merchants, is the only path to happy employees and thus to business success in the long term.
Even though Michael does not have any of his own children, you'll be surprised at the number of LEGO® bricks you'll find in his surroundings... Michael is an "Adult Fan of LEGO" - especially as a "senior", you don't always have to be a grown-up.
However, alongside every person's "public life", there is also a private side, and, sooner or later, setbacks, misfortune and crises affect everyone's life. And that's when it's good to have help at your side.
But what if that wasn't the case…?
What if you were still very little and the "grown-ups" try to do everything they can for you, but still can't make it all better...?
What if you can't just be a kid anymore...? - And so an idea developed …
… an idea which could be larger than life if you help us to make it.