12 times 12
In the format "12 times 12", the entrepreneur supports Bowspirit Kids for twelve months with a freely chosen "Twelve" from his/her field of activity, e.g. 12 Cents for every Euro-pallet moved in a forwarding company, one Euro for every twelfth guest of a leisure spa or 12 Euros for every vehicle sold in a car dealership.
There are hardly any limits to the creativity of the supporters - only a "Twelve" must appear in the contribution.
The format is accompanied by appropriate public relations work and a special logo with which the participating companies can show their social commitment.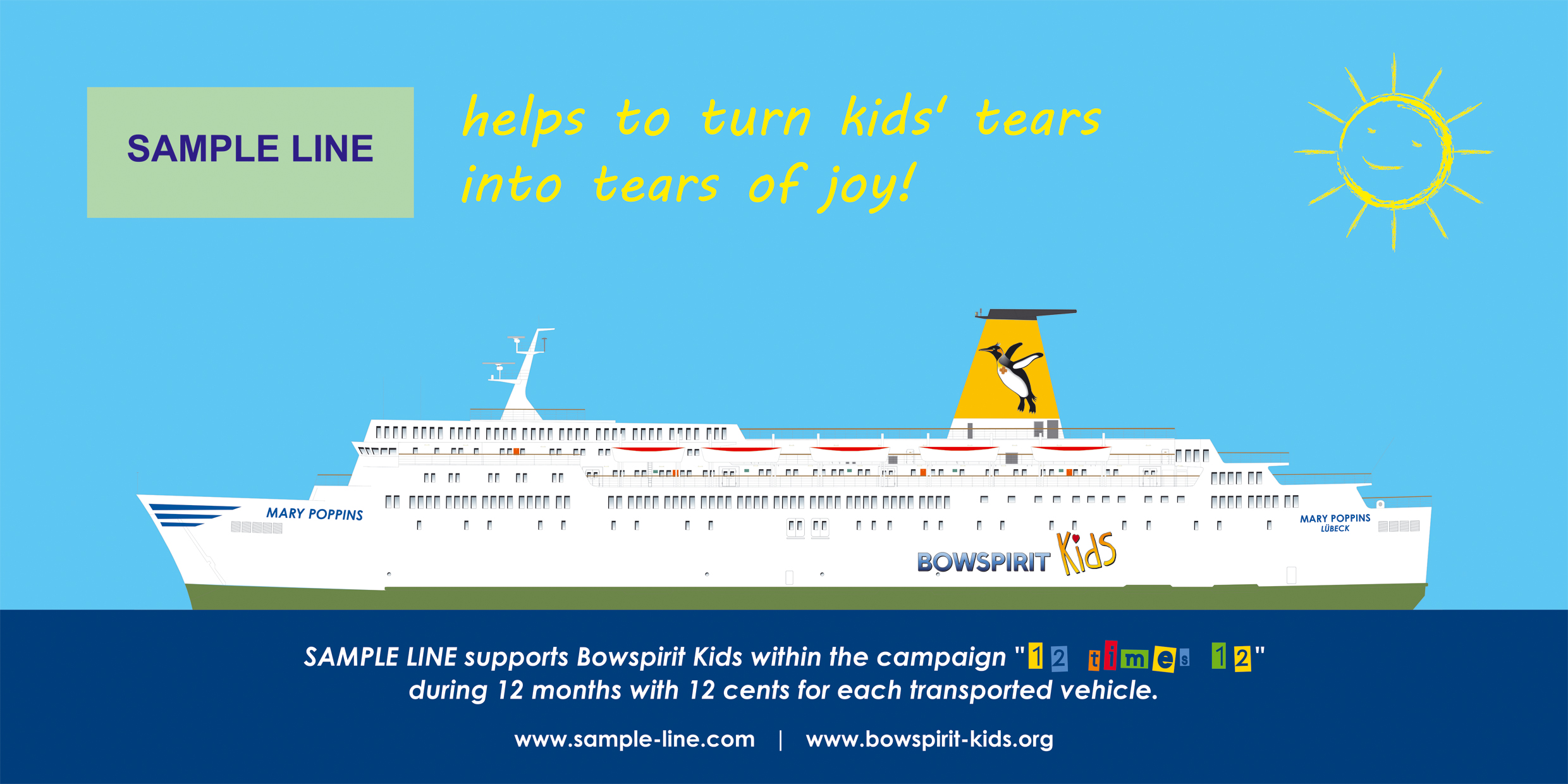 Please contact us at mail@bowspirit-management.com so that we can discuss together which support scheme suits you and your company best.