FAQ About Bowspirit Kids
What is the mission of Bowspirit Kids?
The mission of Bowspirit Kids is to create a year-round facility designed primarily for children and youth that lets them stay in a floating camp.
The aim of the activities of the Bowspirit Kids Group is to establish a facility that will give sick and traumatised children and their siblings - often called the "shadow children" - the opportunity to have fun and take a "recreation from illness".
Bowspirit Kids views itself as a nautical holiday camp that does not take a specific, overarching therapeutic approach, but does include individual therapy and treatments. Our focus is on enjoying life, having fun and being a kid.
In addition, the Bowspirit Kids Group offers maritime adventure-based and experiential learning programmes for children and youth to discover and to explore the ocean.
Why is such a programme important?
The diagnosis of a serious illness or traumatic experiences such as the death of a close relative or flight and displacement do not end with children.
The mental, emotional and physical stress of hospital stays, treatments and therapy is often an everyday occurrence for the child and his/her family for years.
If the child has to travel far from home for the treatments, the stressful situation is exacerbated even more.
Many of the young patients are not allowed to enjoy the usual childhood activities: playing, swimming, climbing and a lot more
There are no public organisations or legal entitlements that provide for taking a "recreation from illness". There is only one facility in Germany - based in Heidelberg and exclusively for children who have cancer - and its capacity is limited. We are not aware of any institution in the world that offers this kind of facility on the water.
What is the specific goal of Bowspirit Kids?
Our goal is to establish of a year-round nautical camp that utilises the mobility of a ship to operate outside the base location and has all the necessary facilities on board:
Bedrooms for the children and their siblings, as well as for adult companions if needed
Dining services, catering and the camp's own on-board kitchen
Recreation and common rooms for all kinds of activities
Climbing parcourse
Swimming pool
We intend to purchase a previously owned passenger ferry that already has all the facilities and equipment, including easy access to the loading deck via stern doors (which operate independently of the crane logistics in the destination ports) and space for a climbing parcourse (former car deck).
The next steps will comprise:
Setting up and furnishing the rooms
Stationing in a base port on the German coast
Travelling to different countries and taking enough time to organise recreational camp activities with local partners there
The plan is to station the Bowspirit Kids ship in a German base port at the Baltic Sea, ideally in Lübeck-Travemünde or Lübeck.
Depending on the current volume of donations and the proceeds from commercial sponsoring activities, sea voyages to various locations worldwide are planned in the coming years, in order to present the Bowspirit Kids Group and its work there and to initiate further projects based on the guiding theme of a "recreation from illness".
The visits to the locations should also provide sufficient time for local encounters, "taster stays" and educational adventure-based camps.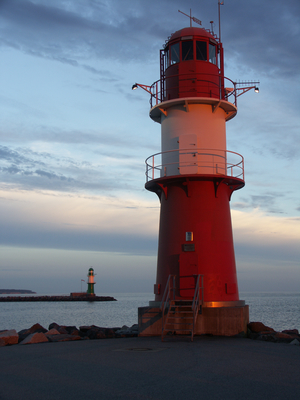 What will the project cost, and how is it funded?
The project is extremely ambitious, since even a used passenger ferry still costs millions of euros. We have identified suitable ferries that could be used for our purpose.
The purchase and renovation would cost between approximately 8 to 10 million euros.
The annual basic operating costs of the camp alone (excluding sea voyages) are expected to run around two million euros.
Our concept includes setting up and operating crowdfundraising websites. The money raised will be used in three stages and is based on the volume of funding that is raised.
Regardless of whether we achieve the ultimate goal of establishing and running Bowspirit Kids as a floating camp, our initiative will lead to a win-win situation in any case, because the funds raised will be used for the specified purpose, according to a tiered stage model and, if necessary, distributed to already existing organisations.
Stage 0
- Goal is not achieved:
The musician David Garrett once said very aptly: "
Plan B is the biggest enemy of plan A.
"
That's why we don't have a plan B.
Nevertheless, if the necessary funds for one of the three stages of Bowspirit Kids are not raised it is, of course, formally ensured that the profits made will be distributed to the non-profit organisations designated in the articles of association.
Stage 1
- "Small" goal is achieved:
Establishment of a land-based camp on the Baltic Sea Coast
Stage 2
- "Medium" goal is achieved:
Purchase and furnishing of the ship as a stationary camp for the Bowspirit kids
Stage 3
- "Big" goal is achieved:
Purchase and furnishing of the ship as a mobile camp for the Bowspirit Kids, including voyages to various locations
Why buy a ship? A property or building would be cheaper, wouldn't it?
A property or building is not cheaper per se. It would cost a comparable amount to purchase a building with overnight accommodations for 200 people in single rooms, along with common rooms and dining facilities.
In contrast, we are convinced of the advantages of a ship, because it is not a stationary building, but is mobile and can thus be flexibly used in different ways and for different purposes at various locations.
Can you buy a ship "just like that"?

No. Apart from the necessary financing, the search and purchase of a ship requires a lot of work and even more know-how during the necessary inspections and negotiation rounds. However, since management and board of trustees have more than 60 years of combined experience in the maritime industry and are familiar with such processes from their day-to-day work, we know what needs to be done and have an efficient network at our disposal.


Is Bowspirit Kids a hospital ship?

No. Bowspirit Kids focuses on emotionally and psychologically coping with life crises, illness and trauma. But there is also a hospital on the ship, of course. And on longer trips with passengers, medical specialists will also be on board.


Have you already found a potential ship for sale?

We have already identified several ships on the international market that would be feasible for our purpose. Specific details cannot be provided until this campaign has been successfully completed and we can enter into negotiations with the owners.


Why do you need supporters?

Since we do not receive any public subsidies or government grants, we depend on your support - either through a contribution to "the world's largest floating pinboard" campaign or a traditional donation to our non-profit sister company.